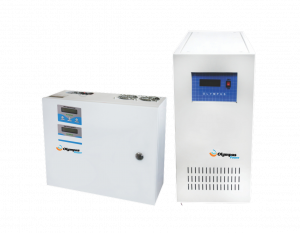 Advance MICRO CONTROLLER based SOLAR UPS / INVERTER products have been carefully designed to operate in both industrial and commercial environments. In commercial applications, our ups / inverter products fit according to aesthetically into the environment and perform reliably for years.
Built-in MPPT / PWM Solar Charge Controller.
Micro Controller / DSP Based  smart controller design.
Pure Sine Wave Output.
Electronic Overload  and Short Circuit Protection.
Easily Serviceable.
Auto Changeover / Reset Feature.
Mains Input Voltage Range Selection.
Multi Stage Charging.
Audio Visual Indications (Status & Fault).
User Manuals:
Solar _SI2548 TO SI20192_ Solar _SI312 TO SI2072_